Express Renewals
Fill out your information, pay online, and your registration will either be mailed out or ready for pickup at the Drayden registries branch of your choosing.
If you would like us to renew your Alberta vehicle registration each year at the beginning of your expiry month, sign up for Automatic Renewals.
Click on the branch below for
Pick Up:
Or Choose:
Once you receive your confirmation e-mail for pick up, simply go to the insurance reception desk and ask for your registration without waiting in line!
*In order to complete an online renewal, you will need to provide us with your Registration Number. This number can be found on your old registration paper shown below.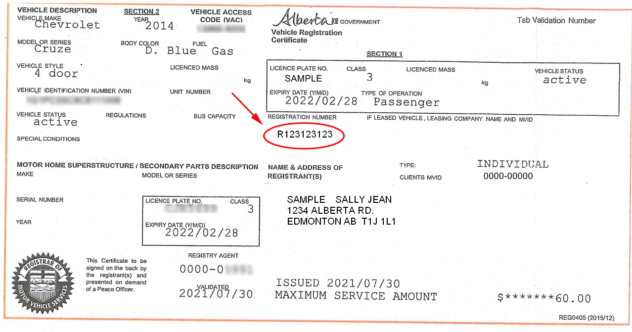 Renewing Online – Instructions:
All you need to renew online is the following:
– Current Vehicle Registration Certificate
– Valid Pink Card with insurance details
– Visa, MasterCard or American Express credit card
**Please note, if you have outstanding fines, those will need to be paid for first.
Renew a Commercial vehicle online and have your registration mailed to you by emailing [email protected].
Keep in mind that if you need to make changes to your name, address or other information, you will need to visit one of the following Drayden Insurance and Registry offices; Spruce Grove , Westlock , Morinville or St. Albert.
To find more information on Alberta vehicle registration renewals, we encourage you to check out our FAQ's or visit our Vehicle Registration Page. If you have questions, please feel free to contact us.