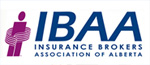 As a member of the Insurance Brokers Association of Alberta we make this Customer Service Pledge to each and every customer we serve:
We are in business because of customers.
We pledge to always place your interest ahead of our insurance companies and our own.
Providing insurance protection that is right for our customers is our first priority.
We pledge to always recommend the best insurance product for your individual circumstances.
Our brokerage represents several different insurers.
We pledge that from those insurers we will recommend the insurer that provides the best coverage for your unique needs.
Our brokerage's contracts with some insurers may include performance agreements.
We pledge that if you would like to know, we will tell you about the performance agreement with the insurer we selected for you, if one exists.
The potential for conflict of interest or potential conflict of interest exists in any business relationship.
We pledge we will immediately inform you of a conflict or potential conflict so that you can make an informed choice.
Personal information is required to provide insurance coverages.
We pledge that we will safeguard your personal information and allow it to be used only for the purpose it was given to us and as required by law.
Click here to view PDF of the Customer Service Pledge